We are authorized dealers of Caffè Borbone wholesale.
Thanks to an agreement just signed with the Neapolitan company in the sector coffee grains, ground coffee, pods, capsules and accessories, we can supply your business in a short time and at highly competitive prices (the same price list of the producer).
Having the goods ready in stock, we are able to response to the orders within 24/48 hours, relying on local and national courier services.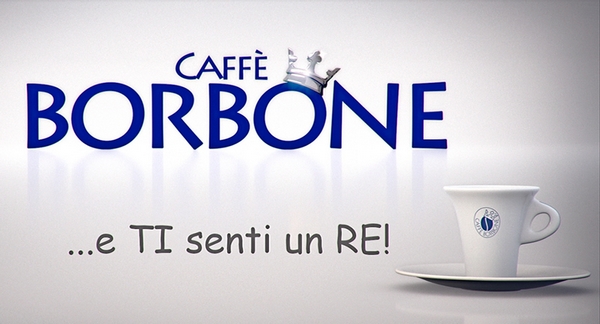 This allows coffee shops, coffee machines and coffee store managers or owners to have immediate availability in all that is needed for the sales, with the certainty to propose to its customers the most appreciated coffee by a large number of families.
Caffè Borbone wholesale prices
As mentioned above, thanks to an agreement reached with the Aromatika srl, owner of the brand and producer of this delicacy, we were counted among the authorized Caffè Borbone wholesalers, and we're able to offer the same list prices as the parent company.
This is also because of the large purchasing volumes we make directly and without resorting to intermediaries.
With use you will have not only the most competitive prices and deliveries in a short time, but you will also be sure to take advantage of all the Borbone commercially available products, in every variant, starting from the classic mixtures blue, gold, green, red and black:
Pods and capsules;
Coffee beans;
Decaffeinated (dek);
Grinded coffee;
Teas and infusions;
Ginseng;
Consumables and accessories (tablespoons, sugar, cups, etc.).
Obviously you can find between our supplies the famous Caffè Borbone coffee machine (Didiesse Frog), designed and made to prepare an excellent espresso as good as the bar ( we provide the best wholesale prices also for espresso machine).
Are you a coffee retailer? Do you have a pods and capsules store, a coffee store or a coffee corner inside your business or intend setting one up?
Are you searching for a reliable supplier in order to buy Caffè Borbone wholesale and other brands at the best price?
We believe we can become for you a reliable partner to increase your business.
Call us at +61 0420904564, from Monday to Friday from 8.00 a.m. to 6.30 p.m., on Saturday from 8.30 to 12.30 a.m.
Click here to Contact Us via Email. You will receive response within 24 hours.

Other interesting post 
Are you opening or renovating a bar or cafe? This short guide can be useful for you, to make sure you have accounted for all the essential aspects for your business. In a bar, in fact, there are not only coffee machines and mixtures! There are also a lot of accessories and tools, entertainment and […]

Do you want to open a bar? In this short guide you will find useful information to start your business on the right foot! Our key words are high quality equipment, entrepreunership, creativity and awareness. How to open a bar: the financial aspect Have you ever wondered what is one of the most under-appreciated aspects […]

Choosing a good coffee for your bar or your business is indispensable. The quality of the coffee you serve must be high: if the clients don't like your coffee, they will not come back in your bar. But an high-quality coffee costs more: how can you optimize the running costs? First, you have to consider […]