We Caffè Borbone grains and ground coffee wholesale retailers, soluble beverages, pods (44 millimeters) and Espresso Point, Nespresso and A Modo Mio capsules and the Didiesse Frog coffee machine too, specifically designed and realized for this brand.
But our range doesn't end here; we also have a lot of Borbone's accessories for the B2B: saucers, cups, Borbone accessories packages with shots  lasses, stirrers and sugars with this parent company printing, known for its blends.
We can provide you the cups, milk-jug, sugar caddies mugs, packets holders, ceramic cash tray, napkin dispenser, paper towels.
Many of these accessories are also indicated for the vending machines, for a domestic use for the stores and offices.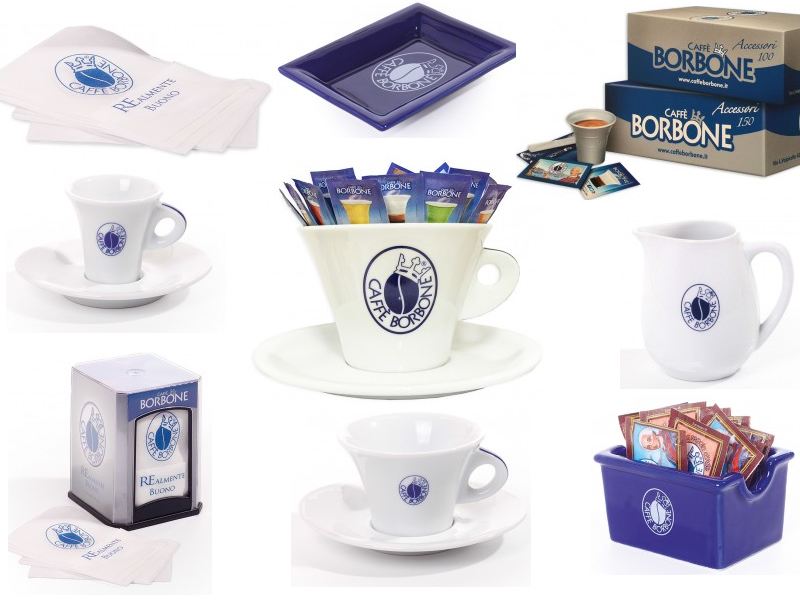 We can provide you all the Borbone blends, packed in single dose: Red, Blue, Gold, Green and Black. All these blends are available in the Respresso, Don Carlo and Donna Regina typology too.
Here you can find all the others Borbone soluble beverages too packed in practical 18 pieces cartons: the best quality, the best taste, the best natural properties.
Borbone soluble beverages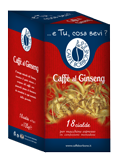 Ginseng: the power of the ginseng in combination with the best coffee, for a little moment of pleasure.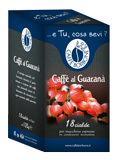 Guaranà:the best espresso good aroma with the authentic refreshing flavour of the best Guaranà, for an energetic breakfast.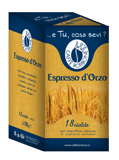 Barley Espresso: only 100% natural Barley, selected and controlled, manually harvested from biological plantations.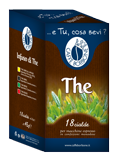 Tea: only the best ripe tea leaves manually harvested; available in different variants: black lemon tea, black tea, green tea, red tea.
Here you can find chamomille and fruit teas (chamomile flowers extract, peach, apple, cherry, strawberry, raspberry and berries flowers and fruits).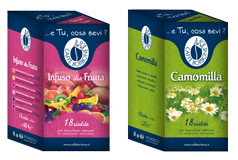 Borbone coffee blends
We supply all the Borbone blend typologies: let's see them in detail.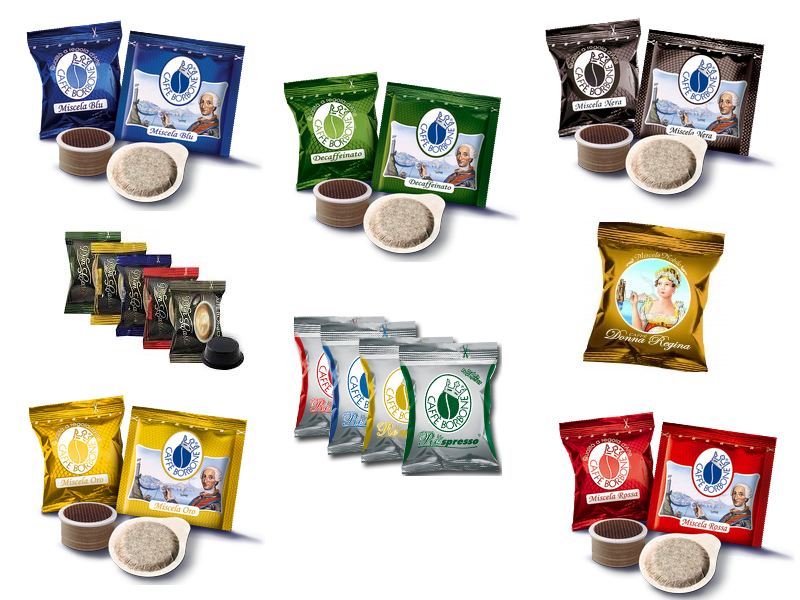 Red Blend: it's a strong a creamy coffee for a real energy boosts; it's available in pods and capsules.
Blue Blend: a balanced, sweet and creamy flavor for an unparalleled taste; it's available in pods and capsules.
Gold Blend: this coffee embodies the best neapolitan tradition, with a rich and unmistakable taste; it's available in pods and capsules.
Green / Decaffeinated Blend: all your favourite coffee deliciousness without caffeine! Creamy and fragrant; it's available in pods and capsules.
Black Blend: the perfect balance between the Arabica and Robusta grains, with a perfect roasting level, the best coffee blends available in pods and capsules.
The best taste, the best aroma for the most creamy espresso. It's available in pods and capsules.
REspresso capsules: the unmistakable blends for the Nespresso coffee machines, for all the coffee lovers.
Technical characteristics
All the products are single-dose packaged and produced in a protective atmosphere in a particular aluminium triple layer film. The expiry date is stated on the carton (generally 24months) and they're available in single packs of 10, 15, 25, 50 e 150 pieces.
All the filter paper pods, the flavoured ones too, contain 7,2 coffee grams.
The Don Carlo A Modo Mio capsules, the Nespresso and the Espresso Point ones contain 5.5 coffee grains.
If you are a coffee retailer you can't miss Caffè Borbone! Fell free to contact us, we'll send you our price list.
Call us at +61 0420904564 from Monday to Friday from 8:00 a.m. to 6:30 p.m., on Saturday too from 8:30 to 12:30 a.m.
Or
Click here and send us an e-mail. We will answer you in 24 hours.