We buy Caffè Kimbo pods and capsules directly from the producer; you can stock your shop by purchasing little quantities too, with a guarantee: you will receive the best product in the near future.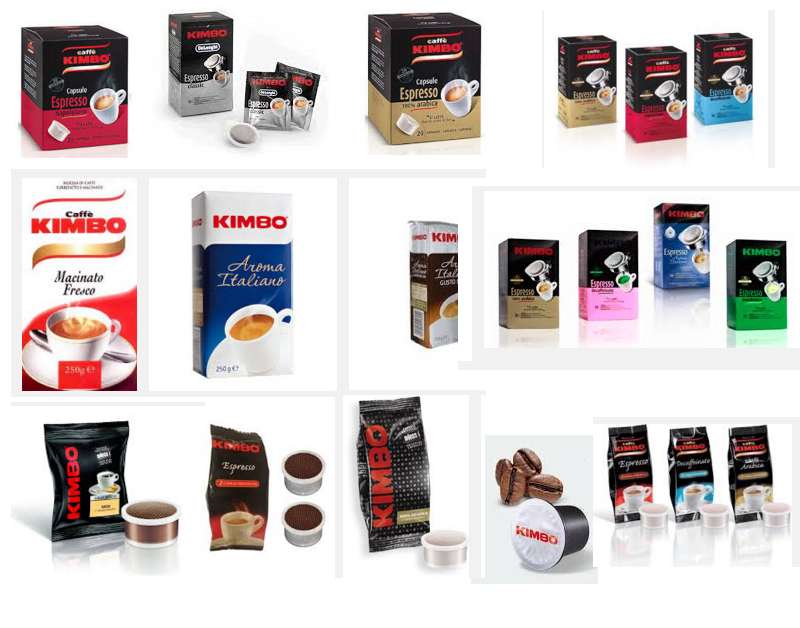 If you own a coffee store or if you are thinking about opening a new shop, you don't need to have a big warehouse or you don't have to make big orders. With us you can choose from time to time the products you need!
Here you will find your and your clients' favourite coffee blends, tea and herbal tea too.
Choose between different brands and appreciated pods and capsules productors. Complete your range with useful accessories!
Caffè Kimbo is synonymous of high-quality espresso since 1963: this brand cannot be absent from your offer!
Since the beginning, this company produces in different Nation (where the best plantations grow) the best coffee blends, from the point of origin to the final destination for the further handling and commercialisation, becoming in a short time one of the biggest company of the
world in this sector.
Every step of the raw materials processing is coducted with care, from the cultivation to the transport, from the roasting to the particular packaging in specific stay fresh boxes.
The major part of the producing processes are made traditionally to preserve all the coffee properties, as the grains sun drying.
When the Arabica and Robusta grains arrive in Italy, they are transported at the factory in Melito, Naples.
The roasting company extends over 40000 square meters: it's supplied with high-technology appliances in order to obtain the best product while respecting the environment.
We provide to all the retailers a wide range of Kimbo products.
Kimbo wholesale range
Kimbo produces several coffee typologies: kimbo point, kimbo espress, kimbo espresso napoletano, kimbo espresso arabica, kimbo napoli uno system, kimbo ginseng, kimbo orzo, kimbo linea casa, kimbo dolce, kimbo sublime, kimbo amabile, kimbo armonico, kimbo decaffeinato, etc.
Some of these are more indicated for the large-scale distribution, others are perfect for a little shop, and others are perfect for the coffee stores..
If you're searching for Kimbo coffee wholesale we can advise and provide you the best products at the best price.
Call us at +61 0420904564 from Monday to Friday from 8:00 a.m. to 6:30 p.m., on Saturday too from 8:30 to 12:30 a.m.
Or
Click here and send us an e-mail. We'll answer you in 24-hours.

News from