Having a bar is a continual challenge: don't run the risk of falling into a rut, a lot of new clients will thank you!
In this article you can find some ideas to attract new clients' attention, with a lot of little details you have to take into account.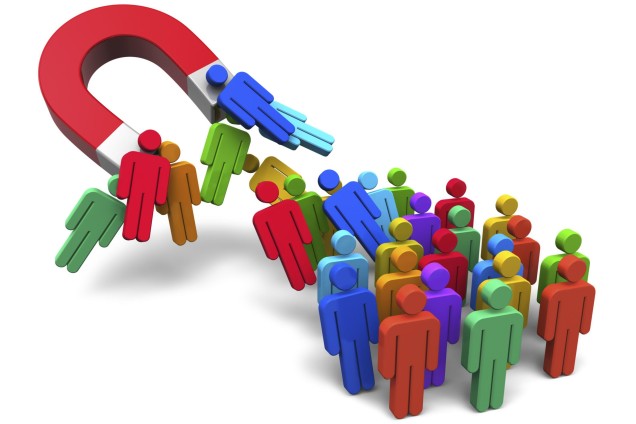 How to attract new clients: the best espresso
Usually a costumer loves you and your bar for a specific reason: the quality of your coffee. A good aroma makes a good impression, and here in Italy a good espresso is a fundamental part of our tradition.
Coosing the best coffee mixtures, the best coffee brands and the best raw materials is indispensable, in order to obtain the perfect coffee taste with a correct quality-price ratio..
First of all, professionality!
If you want to attract new clients, your bar should be welcoming and your staff have to be friendly. The attention to details is essential if you want to make a good impression and if you want your clients to come back in your bar!
Professionality is the key to success and if you want to give your business a good image you need good equipments. Espresso coffee machines and all the accessories are fundamental for a bar: they must be high-quality and the seller has to guarantee you a good assistance.
The perfect advertising for your business
Publicity is the life of trade…and of your business. Sometimes there are a lot of bars in the same restricted area, for this reason is essential to stand out.
There are a lot of different types of advertising, from the traditional one until the more tech:
leaflet;
posters;
newspapers or radio avertising;
facebook with its advertising;
internet website;
free wii-fi;
newspapers and magazines for free;
events planning.
Be different!
In addition to a good service, a good coffee and machines, a good bar must be different. Having a particular menu is essential for you if you want to attract new clients; you can organize particular events in you bar too.
You can propose gluten-free products to your clients, or products with no animal derivatives, or without lactose: all the costumers on a controlled diet will be sure to find in your bar all the products they need, and they'll spread the word to others potential clients!
You can think about a particular menu for a particular occasion too (Caribbean happy-hour, Oktoberfest-themed, Thai-themed…): you will surprise all your guests and they will come back in your bar!
You can organize card tournaments, karaoke, little fashion show, musical numbers: use your fantasy!
You can host graduation parties or organize children's birthdays (with a great counselor or a good magician)…you will attract a lot of clients!
the people love sports: a pay-per-view subscription will attract all the football, Formula 1 and Motorcycling lovers in your bar at any time of the year.
If you have a suitable break room you can buy a pool or a foosball table: your clients will thank you, and they will spend more time in your bar.
Finally, don't forget to offer some appetizers to your clients (a candy with coffee, some pretzels or little vegetables and so on…it's the perfect way for you to serve prepared products too!): your clients will be more coddled, and they will be back in your bar!
Are you searching for good equipments and high quality coffee at the best price?
Call us at +61 0420904564, from Monday to Friday from 8:00 a.m. to 6:30 p.m., on Saturday too from 8:30 to 12:30 a.m.
We are sure we can be a perfect and reliable partner for you and your business.
Or