Choosing a good coffee for your bar or your business is indispensable. The quality of the coffee you serve must be high: if the clients don't like your coffee, they will not come back in your bar.
But an high-quality coffee costs more: how can you optimize the running costs? First, you have to consider that if you own a coffee machine, with a little initial investment you will be free to choose your coffee supplier, with no obligation or constraint that would lead to a
substantial fixed costs increase.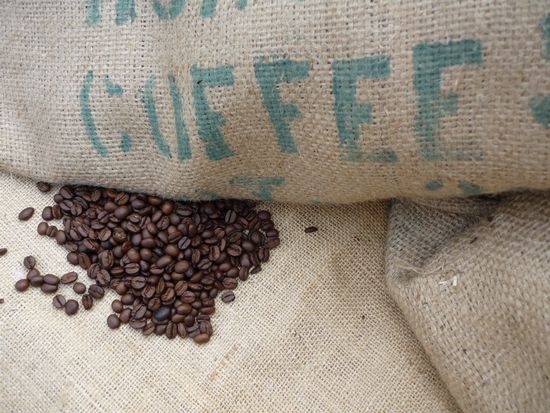 If you don't feel satisfied with the supplier?
If you don't like the coffee blend or if it's not appropriate for your coffee machines?
For this reason, choosing a good wholesale partner with only high-quality coffee blends is indispensable for your business, because there are a lot of different coffee brands on the market.
Coffee varieties
Which one do you have to choose? It's easy, only a high quality coffee:
a coffee with a strong and rich taste, like italians want;
a coffee with a balanced aroma, the real neapolitan espresso;
a fragrant coffee with an high Arabica content for an unsurpassed sensory experience, for an energetic breakfast…or break!
Not only espresso
As you surely had considered yet, there are a lot of different kinds of coffee, to satisfy all the needs.
Sometimes it's a trend, sometimes it's a health-related food choice…or it's simply the curiosity in tasting a new flavour: there are so many clients desires, for this reason you have to provide all the products to your costumers.
The barley and the decaffeinated coffee, for example, are really appreciated, with their good taste and without the stimulant effect of caffeine.
Another popular product is the ginseng: it's a sweet beverage, a root with a particular caramel aftertaste known for its beneficial properties.
The ginseng is famous for its aphrodisiac, stimulant and digestive effects: these roots stimulate the appetite and check the blood sugar
and stress.
But there's so many other products you can propose to your clients, as tea, chamomile and all types of herbal teas; in order to avoid running the risk of buying low quality or with an unpleasant taste products, you should address only to the experts!
What clients want
Making the clients happy is a moral obligation for every bar manager!
A good coffee is a little cuddle, it's your little moment of relax: for this reason serving a good coffee is indispensable, and serving it with a smile and a king word is an added value.
Every client has a personal request. Don't let your costumers catch you unaware! Make sure you have different typologies of alternative products (ginseng, the, barley, etc): this is how you show your professionalism.
If you want to satisfy your client and develop your business at the same time you have to choose only high-quality products and equipments: the results will not be slow in coming.
Are you searching for reliable equipments and high-quality coffee and beverages for your business at the best price?
Call us at +61 0420904564, we're at your disposal from Monday to Friday from 8:00 a.m. to 6:30 p.m., on Saturday too from 8:30 to 12:30 a.m.
We are sure we can become a reliable partner for you and for your business.
Or
Click here and send us an e-mail. You will be answered in 24-hours.

Read also
Are you opening or renovating a bar or cafe? This short guide can be useful for you, to make sure you have accounted for all the essential aspects for your business. In a bar, in fact, there are not only coffee machines and mixtures! There are also a lot of accessories and tools, entertainment and […]

Do you want to open a bar? In this short guide you will find useful information to start your business on the right foot! Our key words are high quality equipment, entrepreunership, creativity and awareness. How to open a bar: the financial aspect Have you ever wondered what is one of the most under-appreciated aspects […]

Having a bar is a continual challenge: don't run the risk of falling into a rut, a lot of new clients will thank you! In this article you can find some ideas to attract new clients' attention, with a lot of little details you have to take into account. How to attract new clients: the […]