Do you want to open a bar? In this short guide you will find useful information to start your business on the right foot! Our key words are high quality equipment, entrepreunership, creativity and awareness.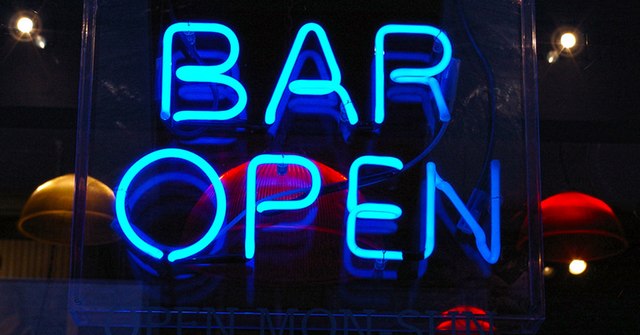 How to open a bar: the financial aspect
Have you ever wondered what is one of the most under-appreciated aspects in this type of business?
It's easy, is the financial side: your business-plan has to be complete and accurate, and the difference between collection and gain has to be clear.
Consulting a professional, an accountant or the Chamber of commerce can help you to dispel all the doubts.
Another important aspect is the quality of the environment, of the equipments and resources. Let's see them in details.
Opening a bar: how to choose the location
A good location is essential for you if you want to start up a successful business. If you're not so close to the city centre it would be better to search a place near to the highway exit or to an highly trafficked road.
If you have a big parking at your disposal, you could become the reference point for professional, truckers, motorhomes, holidaymakers, motorcyclists…
In the city centre it's easier to find bars next to each other. It would be better to search an area with less competition, but it's not so easy to find the right compromise between high-traffic and exclusive zone!
Despite everything, you have at your disposal a lot of stratagems to get the clients' attention: the opening, promotions and discounts, special agreements, special menu or breakfasts and so on.
A successful business starts from its products high-quality and potential exploitation too: your clients will surely be back!
How to open a Bar: equipment and supplies
A good service requires a good equipment. What is the product the clients ask for more? Easy: a good coffee! For this reason you must have:
The Coffee
Choosing a good coffee is essential, and in this website you can find and order only the best quality coffee blends for professional use.
In our catalogue you can find only the best coffee varieties, a lot of different brands to everyone's taste: the classic one, the stronger one, different mixtures with different roasting levels, creamy or balanced, with an high Arabica percentage, for a very delicious coffee.
A professional coffee machine
An high-quality blend deserves an high-quality coffee machine. Without considering the free loan for use coffee machine, with fixed mixtures and costs, the best solution for your business is a your own professional coffee machine.
We choose only the best professional coffee machine brands, and we offer a direct and immediate assistance.
Every coffee machine has been tested individually: this is a guarantee of a solid investment and a sure return.
Opening a Bar: the staff
The human resources are the added value in a business: whether it's a family-operated business or with external dependent, a coffee is better when served with a smile.
People choose a bar for the staff symphaty and professionality: passion and dedication make always the difference!
Are you searching for reliably equipments or coffee and high quality products for your bar at the best price?
Call us at +61 0420904564, from Monday to Friday from 8:00 a.m. to 6:30 p.m., on Saturday too from 8:30 to 12:30 a.m.
We are sure we can be a reliable partner for you too, we're at your disposal to help you improving your business.
Or