The professional coffee machines for bars and similars we propose have been selected and tested one by one. In fact we are also a long experience mechanical workshop too, specialised in repairing this kind of machines, with all the necessary competencies for understanding and verifying every coffee brewing system.
We are familiar with the materials and thermostats qualities and weaknesses. Thanks to our 16 years old know how we have chosen only the best coffee companies on the market; for each of these we are able to propose only the best coffee machines, at the most convenient prices.
Because in a successfull business it's essential not only to choose the best coffee brands, but also the best equipment.
Currently we work with professional coffee machines of the following brands: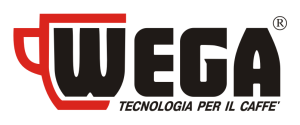 A historic company founded in 1985.
Every coffee machine is available in different versions: from the electronic to the semi-automatic type, the manual or with lever version.


This centuries-old brand creates only professional coffee machines, from the ideation to the realization: Sanremo is synonymous of the art of preparing coffee, by finding the perfect combination with the most modern technologies.


This company was founded in 1927 from Giuseppe and Bruno Bambi's brothers, and it's one of the most important business of this sector thanks to the care and attention used to realize every coffee machine.


Rancilio Coffee Machines was founded in 1927 By Roberto Rancilio; it's one of the biggest italian company specialised in producing coffee machines.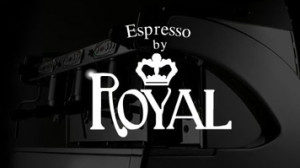 Traditional and lever coffee machines, accessories and much more: these are the flagship of CBC Royal First of Conegliano.
A young company that in a short time has been able to satisfy all the requests thanks to a comprehensive network of expert distributors, technicians and installers too.


La Cimbali was founded in 1912 and it's specialised in producing coffee machines. It's characterised by a strong passion, an high quality and innovation.


Faema began its coffee machines production in 1945, with modern and attractive design and innovative technologies.


La San Marco was founded in 1920, and it's one of the most ancient company in this sector. The company aims to produce high quality products in order to provide them to final consumers.

This company was founded in 1969 and it realizes high quality, innovative and reliable products. The professional coffee machines are able to guarantee an high quality coffee extraction, with innovative technical solutions.

This brand is in this sector since the early 60's, and it's specialized in the realisation of pods and capsules coffee machines, with high quality products. All the machines are designed, realized and then tested and placed on the market only after mastering every single stage in
the production process.
For all the brands mentioned we are able to propose you the best solution for your business, that this is a bar, a coffee shop, a restaurant, etc.
Are you searching for the best professional coffee machines with the best price/quality ratio? Contact us! We are able to advise you at best.
Call us at +61 0420904564 from Monday to Friday from 8:00 a.m. to 6:30 pm, on Saturday too from 8:30 to 12:30 a.m.
Or
Click here and send us an e-mail. You will be anwered in 24-hours.