La Spaziale was founded in 1969 by a team of professionals in this sector since 1947. Its products always aim at the highest quality and continuous innovation. The headquarter in Bologna was supplemented by a new industrial park with an area of over 6000 square meters.
The range of coffee machines La Spaziale provides to professionals is as follows: S1, S2, S5, S8, S9, S40.
Coffee Machine La Spaziale S1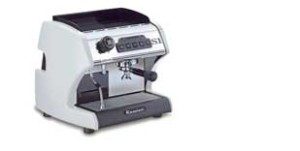 La Spaziale S1 is available in different versions: EK Harmony, Harmony EP, DREAM, DREAM-T, Vivaldi, Mini Vivaldi, Rossini and Rossini Dosata. Available in one and two groups, with the steam wand, and depending on the model it's equipped with a control panel for a quick and intuitive use. Some versions offer also a small display where it is possible to read various information such as the number of disbursed coffee.
Coffee Machine La Spaziale S2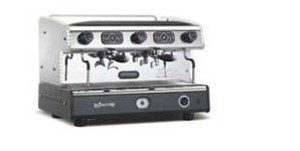 La Spaziale S2 version is available in five different variants: EK, EK TA, EK Spazio, EP Spazio, EP. With its simple line it allows the brewing of a high-level coffee. Depending on the model chosen the height and some customizable accessories differ. They all have two steam wands.
Coffee Machine La Spaziale S5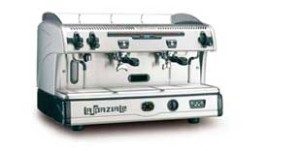 La Spaziale S5 is available in the following versions: EK, EK TA, EK Compact, EP, EP TA, EP Compact. Models vary from one to four working groups; it has a completely chrome design and it's very nice to see and easy to use.
The S5 model is a concentrated of all La Spaziale experience.
Coffee Machine La Spaziale S8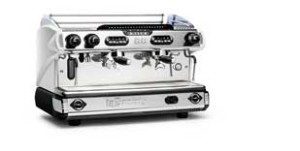 La Spaziale S8 is available in the following models: EK, EK TA, EK Compact, EP, EP TA, EP Compact. It's available in two and four groups, and it's the perfect coffee machine for each bar, which will be appreciated both by the bartender for its easy use and by both customers for the quality of the brewed coffee. The integrated functions are numerous, as a very intuitive control panel which ensures a quick use even for novice bartenders.
La Spaziale S9 Coffee Machine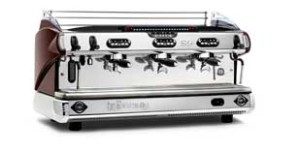 La Spaziale S9 version is available in six different models: EK, EK TA, EK Compact, EP, EP TA, EP Compact. It's one of the most beautiful machines created by La Spaziale, depending on the model you can have specific characteristics for each need. The body painted in a particular brown (as coffee) combined with the silver chrome of the machine makes it aesthetically pleasing, while inside beats a cutting-edge technology to offer maximum performance.
Coffee Machine  La Spaziale S40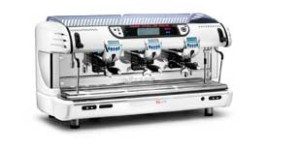 La Spaziale S40 was created in three different models: Seletron, Take Away, Elettrik. We're talking about the top of the range of all the La Spaziale coffee machines, available in versions with two and four working groups, which represent the excellence of this company: this model is the concentrated of decades of experience gained in the sector. The ideal machine for professionals who want to have everything under control relying to the best.
Ar you searching for a La Spaziale professional coffee machine for your bar or your business?
Call Us at +61 0420904564 from Monday to Friday, from 8:00 a.m. to 6:30 p.m., on Saturday too from 8:30 to 12:30 a.m.. Always the best solution, at the best price.
Or
Click here and send us an e-mail. We will answer you in 24-hours.